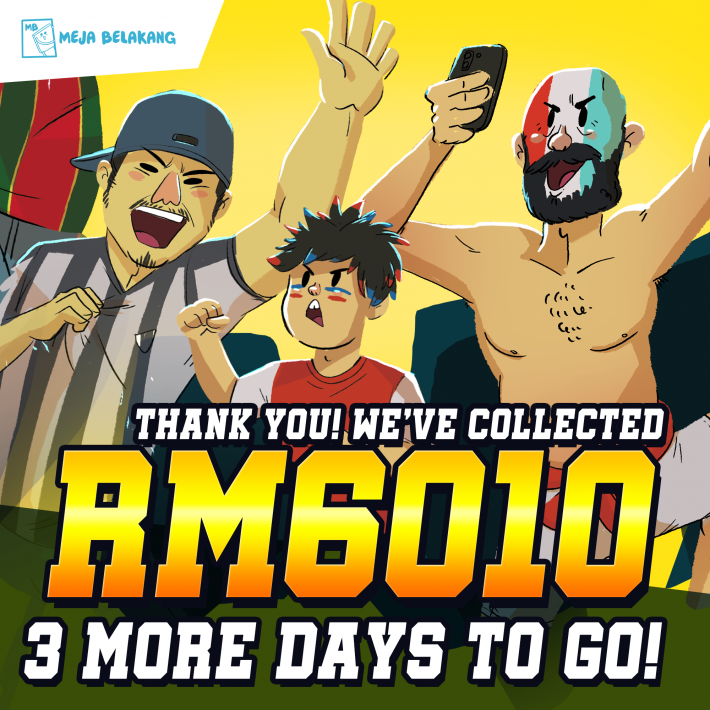 Good day! We finally reached 6k mark to our collection, 3 more days to go before we reached our finish line! Keep on supporting us by sharing the game to your pals!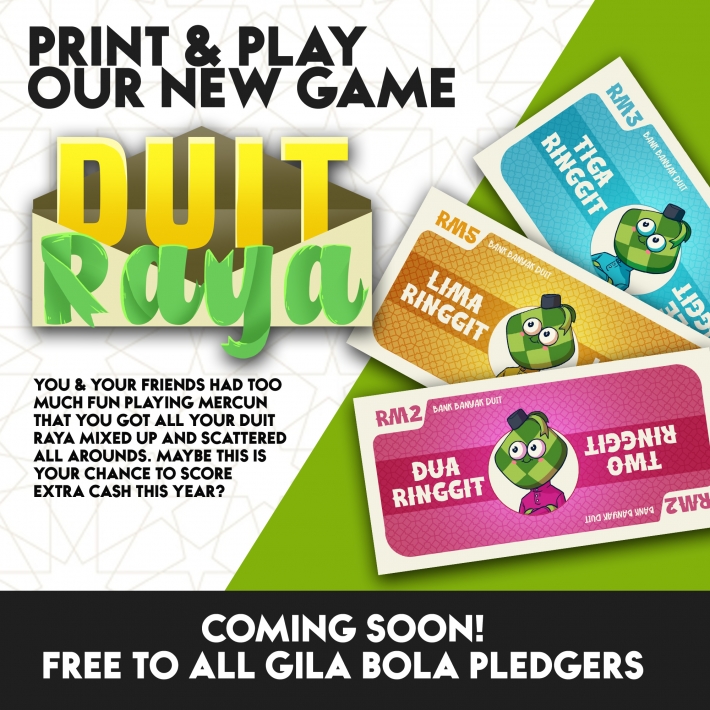 We are super excited to share this to all of you! Since's Ramadhan is drawing near, we just so happen to be on the work on a new game called Duit Raya.
Duit Raya is a game of guessing and deducing; all for the sake of... well, Duit Raya! All of you will be competing to score the most duit raya from the envelope (sampul raya) that is in the middle of the table; you will be adding money, peek inside the envelope, swap envelope and wish each other Selamat Hari Raya so that you'll be grabbing one of the sampul to get the most money inside the envelope but which one will get you the most money and which one contains Mercun that will inevitably explode infront of your face?
We are current playtesting the game and we will release the pdf as P&P (Print & Play) so you can print it yourself and play; as the name suggested!
Good news : All pledger will be getting the P&P for free!