Gila Bola is a competitive 2-6 players game where players are put into the shoes of a captain in a football fan club of your Favourite Team.
As an Ultra Fan, your goal is simple: You want your Favourite to be at the top of the league! But don't forget you also wish to your Backup Team to be victorious, while your Rival Team is driven to the bottom of the League; both of these teams are secrets among players. Football and secrecy, are you not intrigued yet??
You are going around the country from stadium to stadium to manipulate the game's result strategically! Goal! Goal! Goal!!!
We are proud Malaysians, so this game features 9 different teams representing 9 different states in Malaysia; each logo is redesigned specifically for this game! Whether you are a Malaysian who loves local flavors in your game or non-Malaysian who loves sharing cultures, or even a gamer who loves light-medium weight games, this game is for you!
*More teams will be added once we reach certain Stretch Goals!

Let's talk rewards!
Minimum or top tier, all of your names will be featured in our rulebook!
Of course,
you can get your copy of the game at a discount price and you will be among the first to get the game, brag rights!
Choose among the in-game jersey, we will even print your name & number on the back of the jersey like it's an authentic jersey!
Custom card featuring yourself as a football VIP! This card will only be available for your copy of Gila Bola!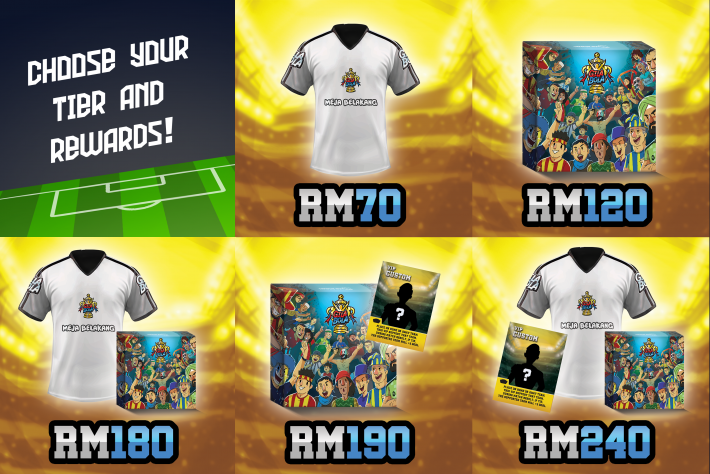 Now you know each reward items, choose which tiers to your liking!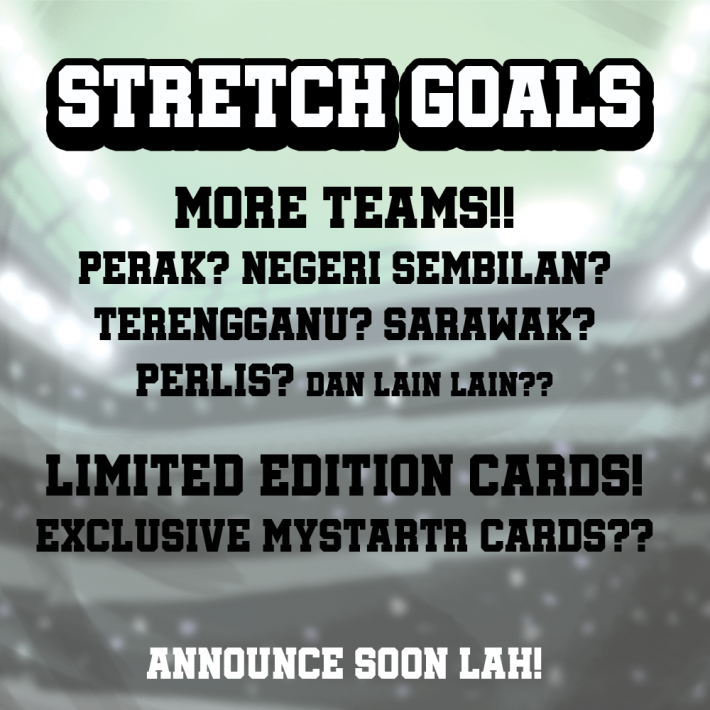 We will announce extra rewards from stretch goals such as adding more teams to the base game and even exclusive limited print cards.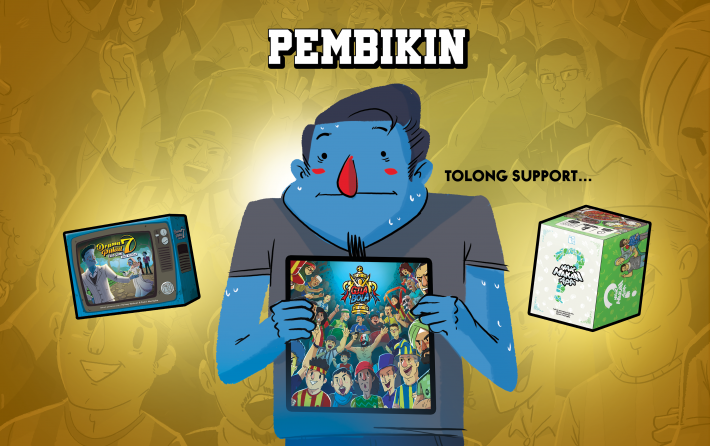 I'm Haireey bin Hashnan. I both designed and illustrated this game myself. I also have co-designed and illustrated my previous game Drama Pukul 7 & Nak Makan Apa?
After almost a year of designing, brainstorming, and playtesting the game, I am sure everyone (new players, and hardcore players alike) can enjoy this game among their family and friends. So please make my dream come true and support me as much as possible~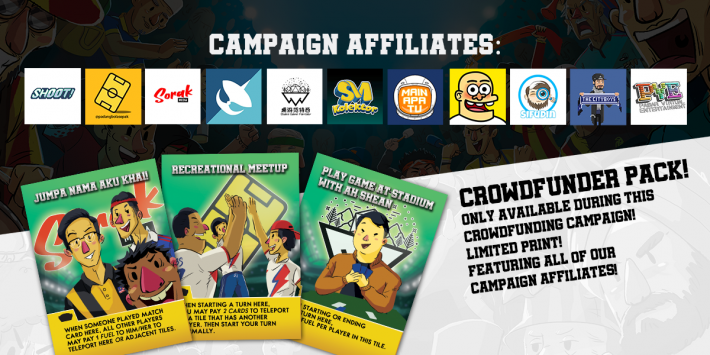 We would also like to thank our fellow affiliates who helped us push our game to all of you guys; be sure to not miss this opportunity to get this VERY limited edition Crowdfunder pack; only available to be purchased in this campaign; featuring our cool friends!