INTRODUCTION
We are the Spreading Hope group, a third-year student from the University Malaysia Sabah Labuan International Campus, and we have been tasked with creating a crowdfunding project for our International Corporate Finance class. This initiative is a collaboration between Spreading Hope Group, UMSKAL students, and Persatuan Belia Sungai Labu (BELA) to provide school shoes to 20 children at Sekolah Rendah Agama Attarbiyah Al-Islamiah in Labuan.
OBJECTIVES
Objectives for our crowdfunding are:
1. To raise funds using the MyStartr crowdfunding website.
2. To publicize this campaign on social media platforms and acquire more supporters .
3. To create awareness among family and close associates about this campaign.
ORGANIZATION CHART

PEOPLE WE SERVE
Our major focus is on students who are less capable and require more assistance.

Our campaign is going to collaborate with Persatuan Belia Sungai Labu (BELA) to generate funds to provide 20 school shoes to qualifying students who are truly in need.





The Small Steps, Big Dreams Campaign seeks to gather RM1550 in order to offer new school shoes to 20 qualifying kids at Sekolah Rendah Agama Attarbiyah Al-Islamiah in Labuan. To promote and administer the campaign, we are collaborating with Persatuan Belia Sungai Labu (BELA), a local youth organization from Labuan. We will reach out to potential supporters or donors using social media platforms. We will give our supporters frequent updates and progress reports.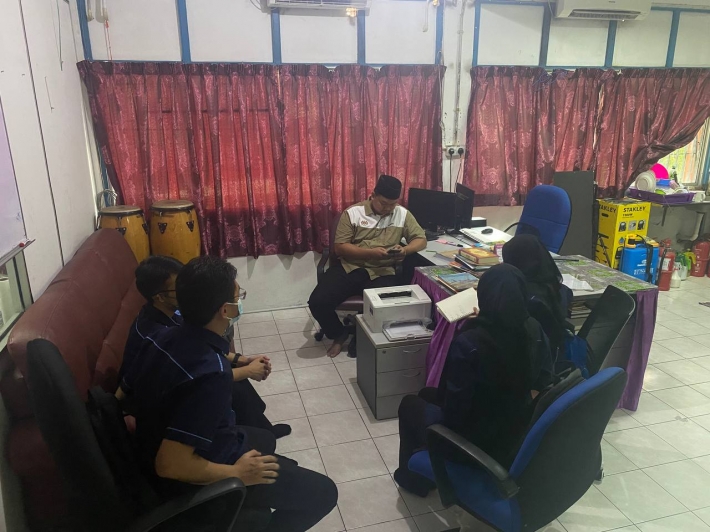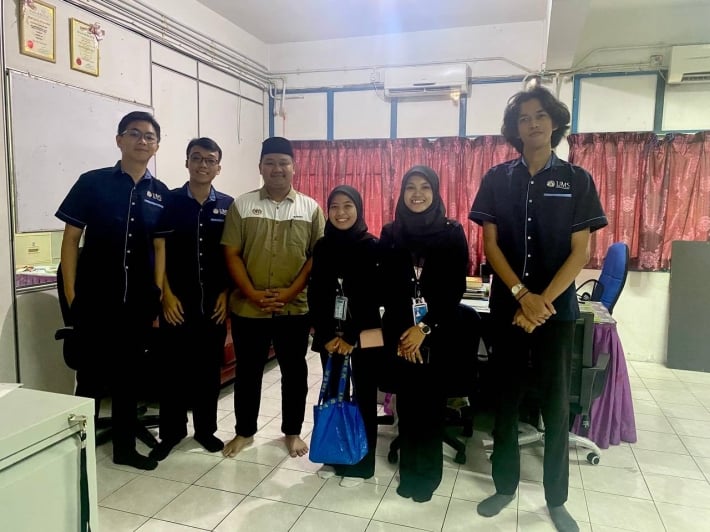 (With the Headmaster of the school)
ESTIMATED BUDGET FOR THE DONATION
No

Item

Price (RM) per Unit

Quantity

Total (RM)

1

School Shoes

50

20

1000

Total

1000
EXPENSES ON THE REWARDS
No

Item

Price (RM) Per Unit

Quantity

Total (RM)

1

E-Certificate

-

100

-

2

Tote bag

4

10

40

3

Drawstring bag

5

5

25

4

Delivery Fee

9

15

135

5

Delivery cost

7.5

2

15

6

Acrylic paint

20

1 (box)

20

Total

235
TOTAL EXPENSES
No

Item

Price (RM)

Total (RM)

1

Transportation Fee

67

67

2

School shoes

1000

1000

3

Reward

235

235

4

MyStartr Commission (16%

including service tax)

248

248

Total

1550
Hai Assalamualaikum semua!
Kami dari kumpulan 'Spreading Hope' ingin mempromosikan kempen crowdfunding yang akan disumbangkan kepada 20 pelajar Sekolah Rendah Agama Attarbiah Al-Islamiah Labuan yang kurang berkemampuan.
Misi kami adalah untuk menyediakan kasut sekolah kepada pelajar sekolah rendah yang menghadapi masalah kewangan. Kami percaya bahawa akses kepada kasut yang betul adalah penting untuk pelajar ini hadir ke sekolah dengan selesa dan yakin. Matlamat kami adalah untuk memastikan tiada kanak-kanak ponteng sekolah kerana mereka tidak mempunyai kasut yang mencukupi.
Golongan yang kami layani adalah pelajar sekolah rendah yang berasal daripada keluarga yang menghadapi masalah kewangan. Keluarga ini mungkin bergelut untuk menyediakan anak-anak mereka dengan keperluan asas seperti kasut sekolah, yang boleh menghalang pendidikan dan kesejahteraan mereka.
Kami merancang untuk mencapai misi kami dengan bekerjasama dengan sekolah rendah dalam komuniti kami untuk mengenal pasti pelajar yang memerlukan kasut sekolah. Kami akan bekerjasama dengan perniagaan tempatan, organisasi komuniti dan penderma individu untuk mengumpul dana untuk membeli kasut tersebut. Apabila kami telah mengumpul dana yang mencukupi, kami akan membeli kasut dan mengedarkannya kepada pelajar yang dikenal pasti.
Garis masa kami untuk projek adalah seperti berikut:
April: Perancangan dan jangkauan kepada bakal rakan kongsi dan penderma
Mei: Acara pengumpulan dana dan kutipan derma
Jun: Pembelian dan pengedaran kasut
Kami bercadang untuk menggunakan dana yang diperoleh untuk membeli kasut sekolah untuk pelajar yang dikenal pasti. Pecahan bajet kami adalah seperti berikut:
RM 50 sepasang kasut
Dianggarkan 20 orang pelajar yang memerlukan
Jumlah bajet: RM 1,550.00
Pasukan kami terdiri daripada individu yang bersemangat yang percaya akan kepentingan pendidikan dan akses kepada keperluan asas. Kami mempunyai pengalaman dalam pengumpulan dana, jangkauan komuniti dan perancangan acara. Kami komited untuk memberi impak positif dalam komuniti kami dan memperkasakan generasi akan datang.
Kami telah pun membuat kemajuan dalam kempen kami dengan menghubungi sekolah rendah dalam komuniti kami dan mengenal pasti bilangan pelajar yang memerlukan. Kami juga telah memperoleh perkongsian dengan pertubuhan bukan kerajaan tempatan (Kelab Belia Kampung Sungai Labu) yang bersedia menyokong usaha kami.
Pencapaian kami untuk projek tersebut adalah seperti berikut:
Pencapaian 1: Perkongsian selamat dengan pertubuhan bukan kerajaan tempatan
Pencapaian 2: Menyebarkan berita tentang kempen
Pencapaian 3: Membeli dan mengedarkan semua kasut sekolah

Kami percaya bahawa dengan sokongan anda, kami boleh memberi impak yang bermakna dalam kehidupan pelajar sekolah rendah yang memerlukan. Terima kasih kerana mempertimbangkan kempen kami.