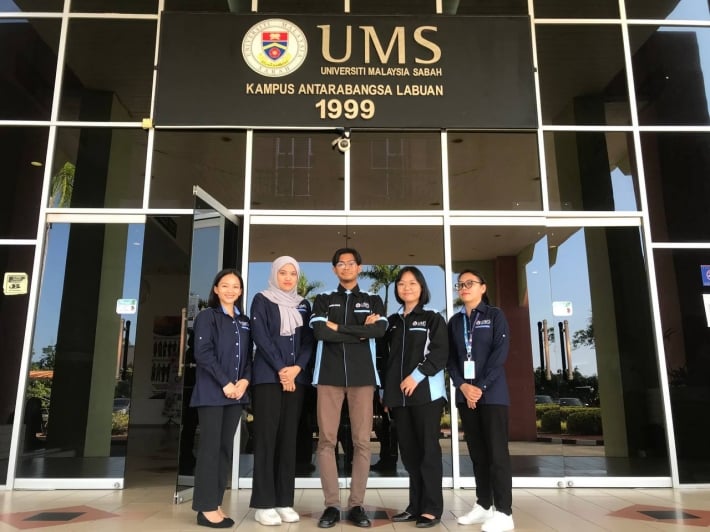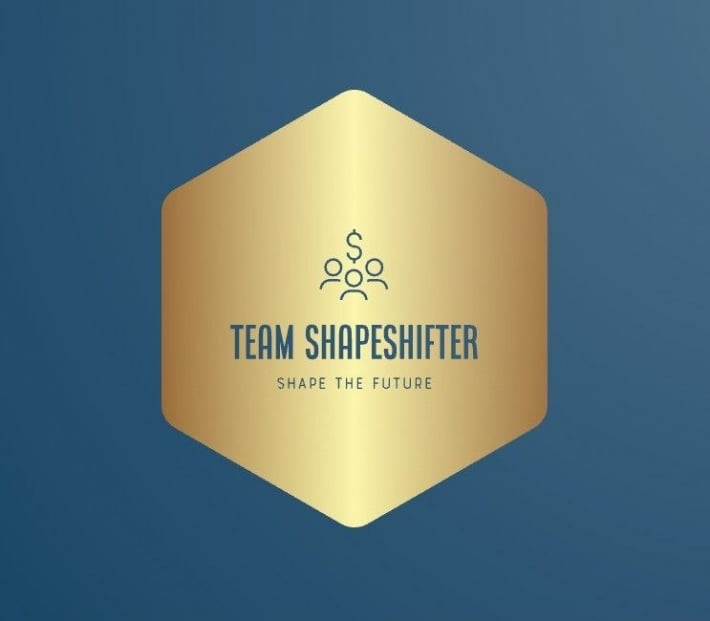 Shaping a better Future
Surau Darussalam Kampung Patau-Patau 2 Crowdfunding Campaign
QUOTES OF THE CAMPAIGN
The Only Thing That Matters A Damn Is The Donor Experience
~ Mark Phillips
We are Labuan Faculty of International Finance HE-19 (UH6343002) International Finance final year students. The goal of this crowdfunding campaign project is to improve the community's environment and address the issue of inadequate facilities in a specified community (Surau Darussalam Kampung Patau-Patau 2, Labuan F.T.). This event is also an opportunity for UMSKAL students to work more effectively with agencies to make a successful crowdfunding campaign that benefits the local area. The Surau Darussalam Kampung Patau Patau 2 Crowdfunding Campaign is receiving donations for a prayer mat, table, and curtains or rails as part of the crowdfunding program, which is run by a group of five final-year students. The most significant one is the Surau's absence of a table that is required expressly for the use organizational members. We made the decision to give out Curtain and Mat's computers for newer, higher-quality ones. By providing these new materials, the Surau agencies will be able to have their meetings more easily and discuss their daily activities. With better support, it is hoped that everyone will be able to pray comfortably.

Estimate Expenses
No.
Item
Quantity
Price
Total
1
Prayer Mat
7 rolls
RM170
RM1190
2
Table
4 pieces
RM260
RM1040
3
Curtain and Rails
145× 250 cm
RM150
RM1891
4
Total
RM4121
Team Organization Chart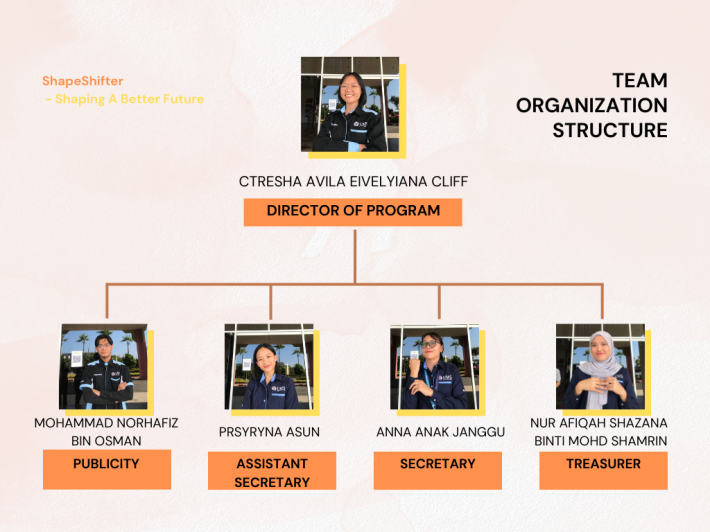 Roles
1. Director Of Program : Ctresha Avila Eivelyiana Cliff : A programme director is in charge of planning, developing, and carrying out an organisation's programmes. In addition, are in charge of developing objectives based on the strategic goals of the other team members and allocating the assets required to carry out those plans from beginning to end, including determining procedures and deadlines.
2. Secretary : Anna Anak Janggu : A secretary handles the administrative tasks for our organization. She also manage, paperwork, schedule appointments, and arrange files. To succeed in the positions, our secretary rely on a wide range of talents. It's her that our secretary is frequently in charge of keeping things structured.
3. Assistant Secretary : Prsyryna Asun : Having a self-starter mentality and a talent for organization, our assistant secretary excellent at managing the time and expectations of numerous people. The responsibilities include responding to questions, and creating a friendly atmosphere.
4. Publicity : Mohammad Norhafiz Bin Osman : Publicity, which encompasses media attention, social media, and more, tries to raise awareness of the campaign among people in general. It's crucial to understand how to gain favourable advertising because it can boost the likelihood of our crowdfunding.
5. Treasurer : Nur Afiqah Shazana Binti Mohd Shamrin : An coordinating committee's general financial administration is overseen by the treasurer. She plans and manages the organization's finances, collects, deposits, and keeps track of monies, and routinely distributes financial reports to other committee members.
Field Trip