Poesy has been working on this film since September 2022 when she completed the 105 feet x 35 feet #ChubbPoesy Rooftop Cat (aka RTC Victory) public mural situated on 175 Jalan Pudu in Malaysia.


This film documents the making of #ChubbPoesy project and connects the historical life events that landed Poesy this public art in the heart of Kuala Lumpur.


Personal stories that has never been shared will be brought to light through this documentary.



This is Poesy's first film project, where she debuts as the filmmaker.

As she pulls more tricks out of her hat, Poesy recruits the help of her gifted Malaysian sisters; Dato Yasmin Yusuff & violin maestra Joanne Yeoh; and collaborates with international names as well; guitar master Dave Cleveland, Mark Lovett, Storytelling with Impact and others.

In order to publish this film, Poesy needs to finish making it first.

"I hope to share a victory,
To tell my story to all corners,
Each drop of water forms the sea..
Every bit of your support matters.."
~ Poesy 梁小詩


She is currently in need of funding to continue paying for electricity, the internet and rent, so she can work in peace and through this film, she will finally answer the many FAQs that has been thrown at her repeatedly over 3 decades.


Through May and June of 2023, in between her film edits, Poesy was a GrabCar driver in order to pay for her mounting overheads. She also sold a few art pieces this year that greatly helped with the bills. This crowdfunding effort is to help her singlemindedly focus on the filmmaking, so she will not be burdened by worry.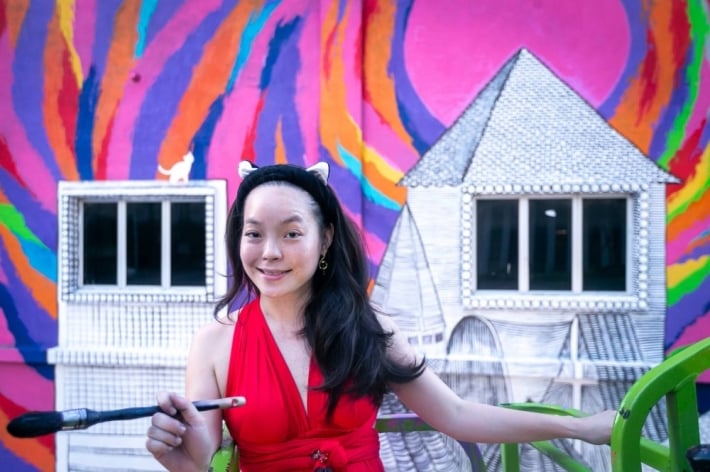 "To every single person who has ever
made a contribution to my life,
I couldn't have made it through
those years of hardship
without your kind support -
Here is a giant
THANK YOU
from the bottom of my heart!
I am grateful that you are
still here with me now.
God has blessed me with you.

To new friends who had just discovered me,
I am humbled to gain your support."
~ Poesy 梁小詩