WHAT ARE WE PLANNING TO DO?
Our Crowdfunding Campaign aims to help senior citizens at Kinarut. There were a total of 77 elderly people, made up of 47 men and 30 women, ranging in age from 55 to 91 years old. This campaign is being organized to raise funds from corporations and individuals. The funds will be used to provide necessities for the location.
Here is the story of our collaborator, the Mutiara Labuan Charity, which was established in 2019. Mutiara Labuan, also known as the Pertubuhan Kebajikan Warga Labuan has been putting in a lot of effort to help people in the surrounding area with the help of members and volunteers. Thus, we are collaborating with them to support the senior citizen at Kinarut.
Threfore, we have calculated the overall costs of this campaign. Here are the estimation of the expenses:
---
WHY ARE WE DOING THIS?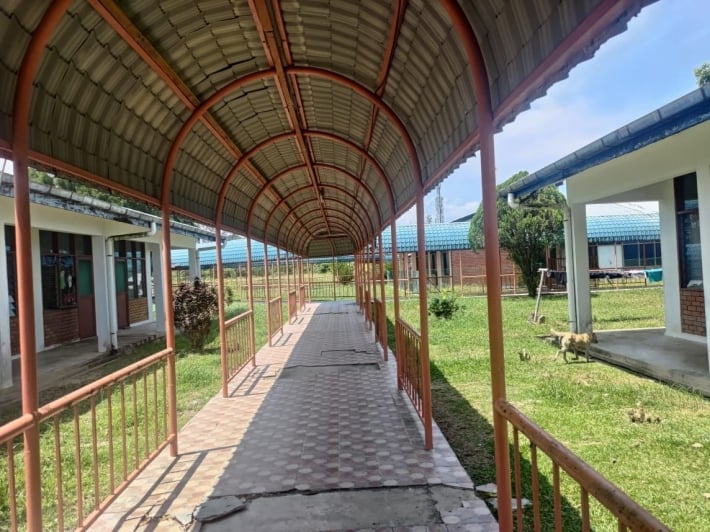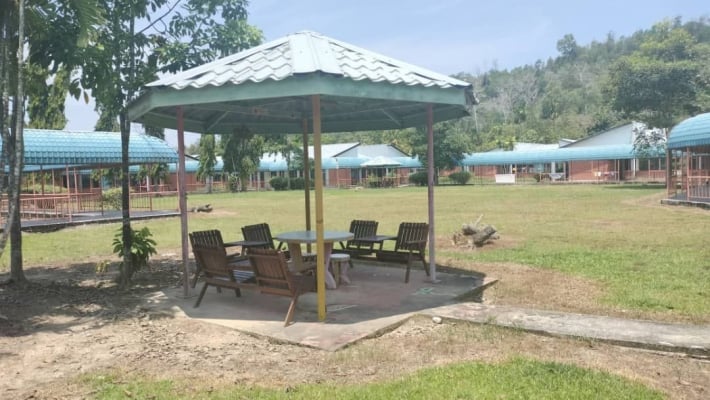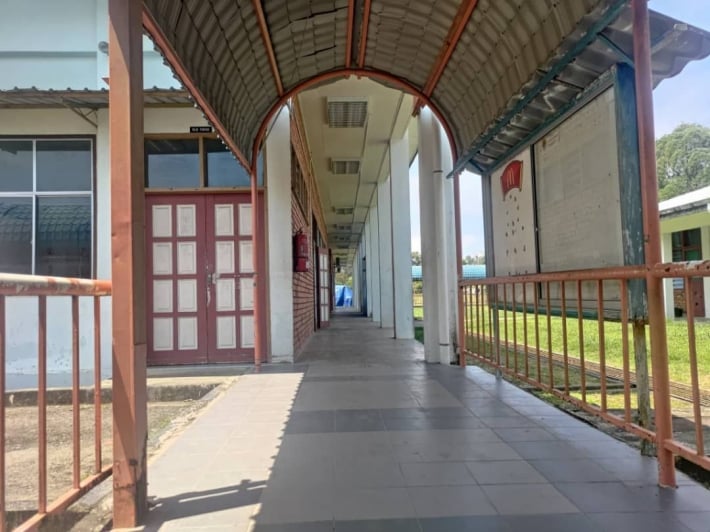 As we can see, some of the floor needs some serious renovation. There are visible damages, and the building desperately needs a calm environment. According to the management's request, we are purchasing some paint to make the environment happier and some necessities that they actually require on a daily basis. We believe that in the future, they will have some volunteers to assist them with renovations.
---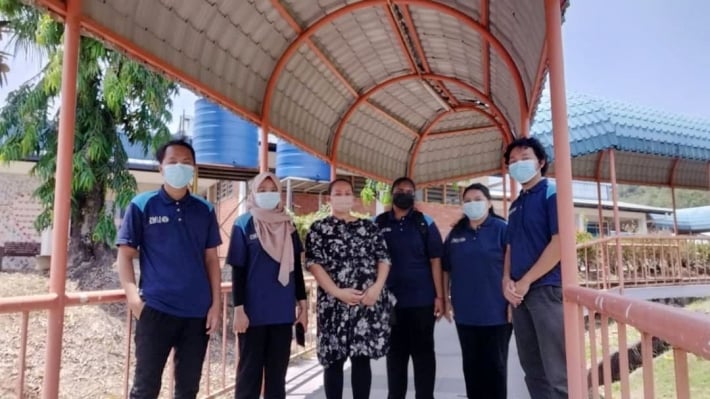 The photo above was taken during our first meeting with one of the nurse at Kinarut.
---
Our group (Avora Hope) which consists of 5 students from the University Malaysia Sabah (Labuan International Campus) Labuan Faculty of International Finance, wants to contribute to society. We are pleased to assist in sharing our love and support for them in their pursuit of happiness, in addition to creating a happier environment, promoting social interaction with senior citizens, and raising awareness of the Crowdfunding Campaign.
---
APAKAH PERANCANGAN KAMI?
Kempen "Crowdfunding" kami bertujuan membantu warga emas di Kinarut. Terdapat seramai 77 orang warga emas, terdiri daripada 47 lelaki dan 30 wanita, dalam lingkungan umur 55 hingga 91 tahun. Kempen ini dianjurkan untuk mengumpul dana daripada syarikat dan individu. Dana tersebut akan digunakan untuk menyediakan keperluan untuk lokasi tersebut.
Berikut adalah kisah kolaborasi kami iaitu Mutiara Labuan yang telah ditubuhkan pada tahun 2019. Mutiara Labuan yang juga dikenali sebagai Pertubuhan Kebajikan Warga Labuan telah banyak berusaha untuk membantu penduduk sekitar dengan bantuan ahli dan sukarelawan. Justeru, kami berkolaborasi dengan mereka untuk menyokong WargaTua di Kinarut.
Oleh itu, kami telah mengira kos keseluruhan kempen ini. Berikut adalah anggaran perbelanjaan:
---
MENGAPA KAMI MAHU LAKUKAN KEMPEN INI?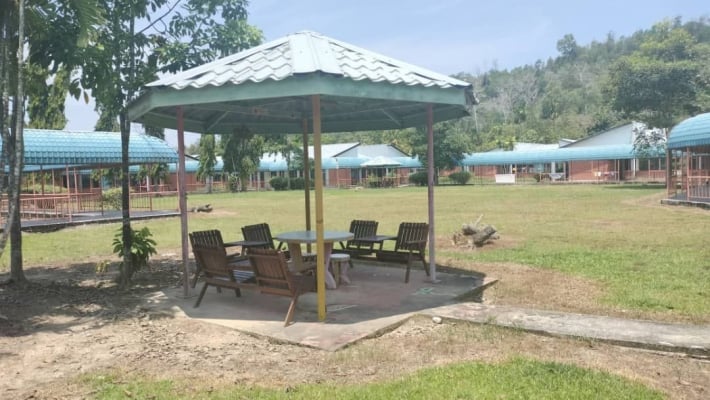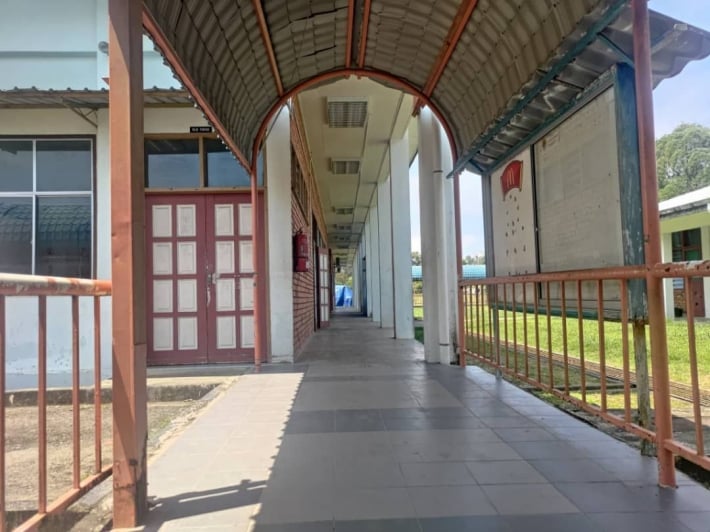 Seperti yang kita dapat lihat, beberapa lantai memerlukan pengubahsuaian yang serius. Terdapat kerosakan yang boleh dilihat, dan bangunan itu sangat memerlukan persekitaran yang tenang. Mengikut permintaan pihak pengurusan, kami membeli beberapa cat untuk menjadikan persekitaran lebih ceria dan beberapa keperluan yang sebenarnya mereka perlukan setiap hari. Kami percaya bahawa pada masa hadapan, terdapat beberapa sukarelawan untuk membantu mereka dengan pengubahsuaian yang diperlukan.
---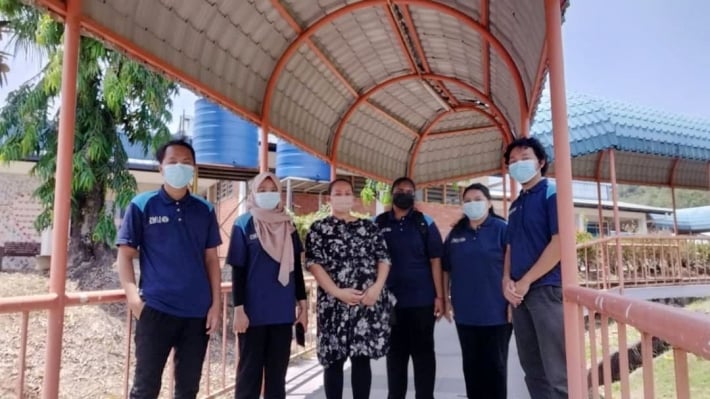 Gambar di atas diambil semasa pertemuan pertama kami dengan salah seorang jururawat di Kinarut.
---
Kumpulan kami (Avora Hope) yang terdiri daripada 5 orang pelajar dari Universiti Malaysia Sabah (Kampus Antarabangsa Labuan), Fakulti Kewangan Antarabangsa Labuan ingin menyumbang kepada masyarakat. Kami berbesar hati membantu dalam berkongsi kasih sayang dan sokongan kami kepada mereka dalam mengejar kebahagiaan mereka, di samping itu mewujudkan persekitaran yang lebih bahagia, menggalakkan interaksi sosial dengan warga emas, dan meningkatkan kesedaran tentang Kempen "Crowdfunding" ini.
---