Being a landlord should be a happy journey. However, searching for good tenant, arrange for house viewing, handling tenant's request and house maintenance is not. The time and effort taken might have disturbed your work and daily life.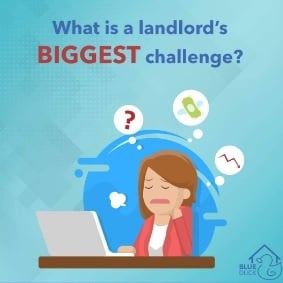 Being a landlord like you, we can feel your pain. The objective of setting up BlueDuck is to fill the gap and establish an end-to-end solution to serve landlord to have a worry-free rental management journey. Now you can get your monthly rental income without directly managing it.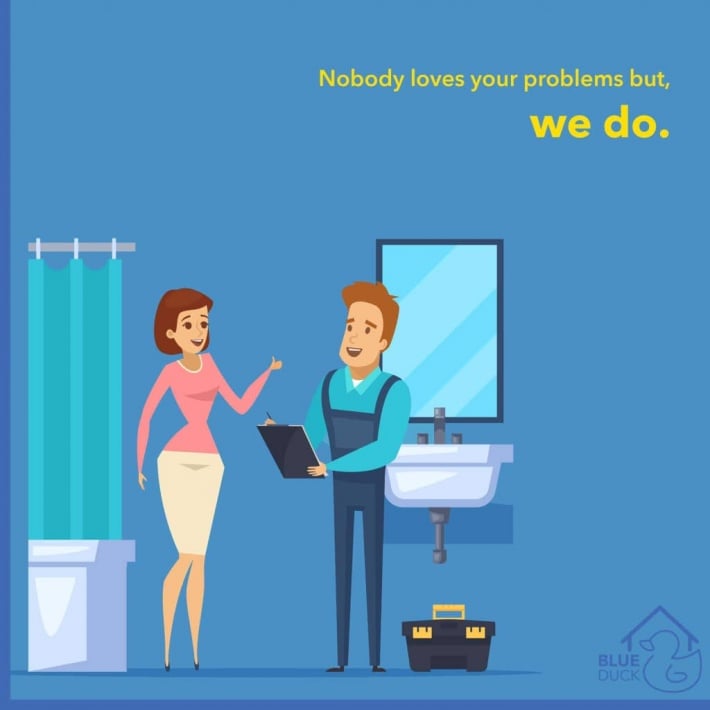 We can see there will be a huge potential growth for BlueDuck as the demand of this service will be increasing by looking at current development of property market in Malaysia. The property market has been slow down for both primary and sub-sales project. The number of unsold unit is increasing and the package for new project is getting more competitive. However, the price of property is yet to come down. This has created issues to two parties – property investor and new house buyer.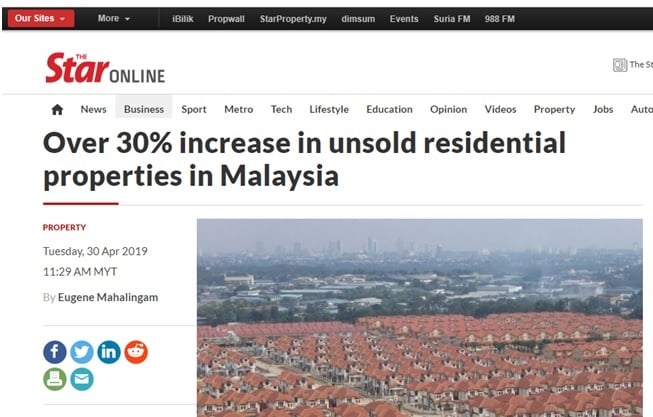 Property investor who holding multiple units is facing tight pricing in selling their properties. To reduce the financial burden, they have changed their investment model -turn the properties into airbnb or long term rental tenancy. Meanwhile the potential new house buyer, mostly are the first house buyer who are at young adult market, they are now going into rental property due to two main reasons – affordability and life style. Rental market is getting cheaper with good package (fully furnished with ID), they have plenty of good choice to stay at a "feel-good" house with reasonable low rental price which they can afford. Owing a house might not be their first choice.

With understanding of these changes in the property market, BlueDuck sees the demand on rental management that is increasing. Our mission is to provide a comprehensive rental management – besides renting out your property, we also prepare a series of services that needed throughout the rental tenancy cycle.
BlueDuck services can be categorized into 3 main areas – Search & Match, Digitalized Agreement & Administration, Butler service – which included regular services & maintenance services. This is almost everything you need in renting out your property.
Search & Match – As a landlord, we always struggle to find a tenant especially a good paymaster tenant. To overcome this issue, BlueDuck is here to help landlord to list their property at multiple platform to reach a wide target market base. Then BlueDuck will screen through the background of the tenant (e.g. past historical payment behaviour) to find the best tenant that fit for the property. With the authorization from landlord, we can even help to arrange for house viewing with the multiple tenants without the present of landlord – this will help landlord to save a lot of time and effort in meeting tenant (keep you way from being disturbed from work and your family time).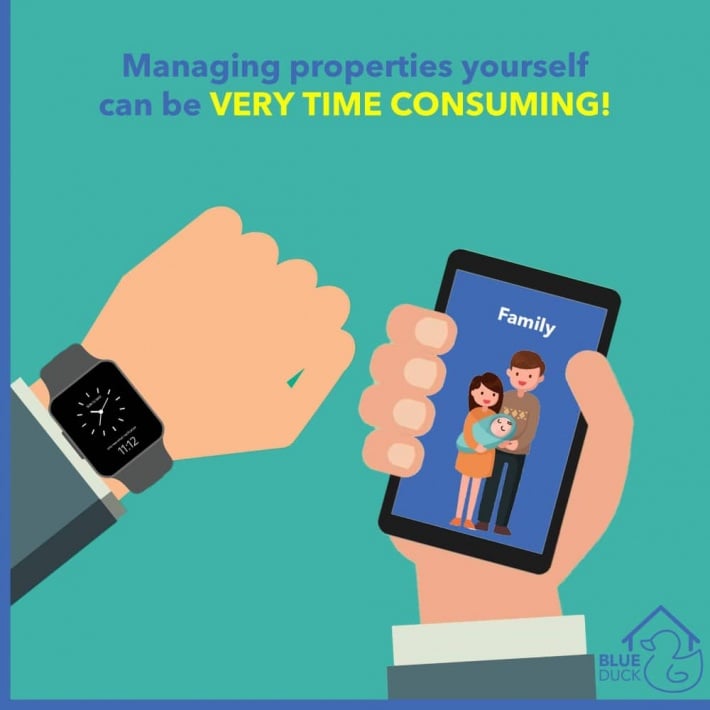 Digitalized Agreement & Administration – Our online portal serves as a virtual office for landlord in which all the documentation and agreement will be digitalized and stored online. Landlord no longer need to sign on the hardcopy agreement and no worry on searching on any rental related documentation as all this will be housekeep online under BlueDuck landlord portal. This help to reduce their pain especially for those with multiple rental properties.
Butler services (regular & ad hoc) – We present ourselves as a butler to the landlord. On regular basis, BlueDuck will establish automatic rental collection and utility bill payment through setting up autodebit. This is to ensure all this payment will automatically done and reduce the possiblility of default case. BlueDuck system also able to generate payment reminder to tenant and house keep the payment record in the system. Landlord using our system would able to track the payment – all information in one glance. No payment will be missed! If there is any serious default case happened, BlueDuck will send the blacklisted tenant details to CTOS to ensure the credibility of the tenant will be recorded.
Also, tenant now can raise their maintenance request through our system and BlueDuck will attend on this by providing a best fit solution for it. Landlord does not need to face the issue directly which this will ease their effort in managing tenant and time saving.
BlueDuck is working hard to connect everyone to provide complete services to landlord. Besides all the above services we have prepared for landlord, we are also connected to Interior Design companies and Insurance companies for the benefits of landlord - Interior Design companies helps to make rental properties stand out from the crowd and insurance covers and protect on your rental properties (e.g. furniture). So no worries on any damage caused by tenant, it will be protected.
BlueDuck services is known as One for All – Subscribe to Blue Duck, we connect you to all you need.

We are pleased that our company direction and business development goes well. It's also reported and recognised by The Edge.
For full article, please visit:
https://www.theedgemarkets.com/article/platforms-tackling-landlords-pain-points
So sit back, and relax. Have your rental income deposit to you, give the hassle to us.
If you agree on our mission, kindly support us. We need your support to expand our business and achieve RM8,000 fund collected to continue our participation in this competition.
Thank you for your support. If you would like to know more about our business and interested to join us, please feel free to contact us.