"Equal Opportunities for Deaf Athletes in the Future"
---
ABOUT PROJECT
---
Introducing "Be The Voice For The Voiceless," a group that aims to help, appreciate and emphasize the interests and needs of deaf people in Labuan through the SULAM project. Our team will be focusing on projects to improve sports facilities and encourage involvement and awareness in the local community to advance the deaf community.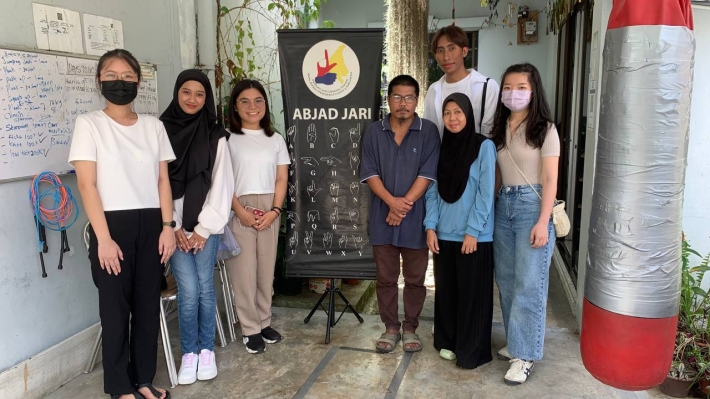 OUR COLLABORATOR & COMMUNITIES
---
Our team is pleased to be working with our collaborator, Persatuan Orang Pekak Labuan (POLP), to make a positive impact on the deaf community by improving the sports facilities at Deaf Martial Arts Fitness(DMT). This association is the only non-governmental organization (NGO) that represents the interests and welfare of the Deaf People with disabilities throughout the State of the Federal Territory of Labuan.
The Deaf Martial Arts Fitness it was fully handled by the Persatuan Orang Pekak Labuan (POPL). This GYM is run by the founder Mr. Sunny N. Sabornido and Mr. Md. Herman bin Saidin. This GYM was established to find muaythai among the Deaf disabled group. GYM DMT also opened the entrance for other communitiy or Labuan citizens who want to learn about the martial arts of Muaythai and others.
PURPOSE
---
By emphasising the value of inclusive sports facilities for the deaf, we advance equality, support healthy lives, and give people the tools they need to succeed in sports and beyond.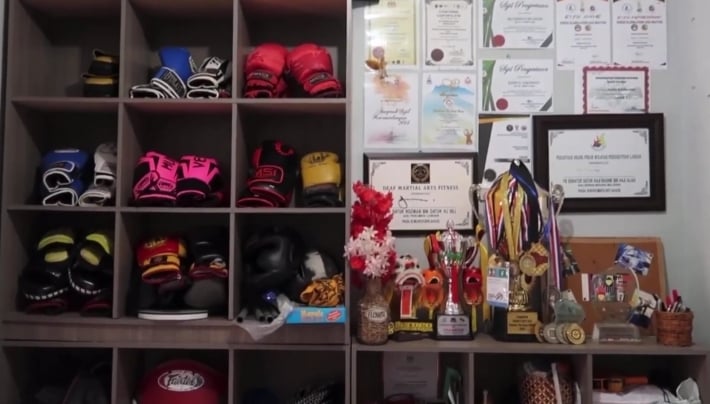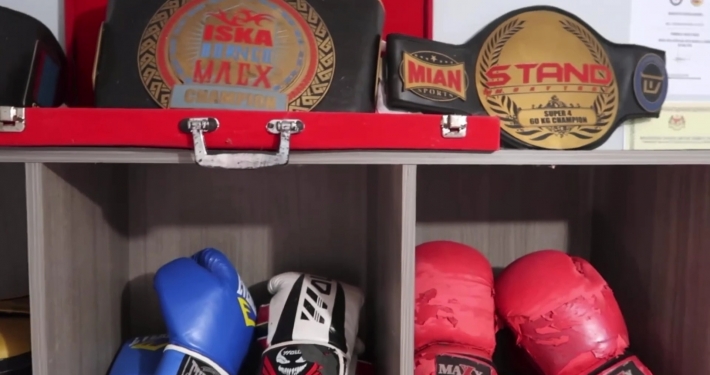 OBJECTIVES
---
To provide a better environment among the deaf people and let them having a comfortable environment to conduct activities.
To helps raise awareness about the abilities and achievements of deaf people.
To create awareness to the community about the importance of crowdfunding.
BUDGET REVENUE
---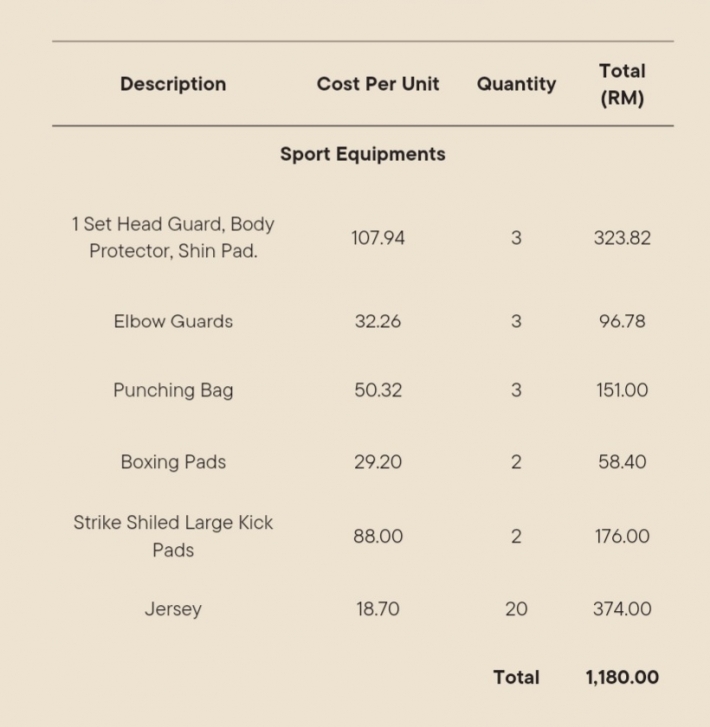 COMMITTEE MEMBER
---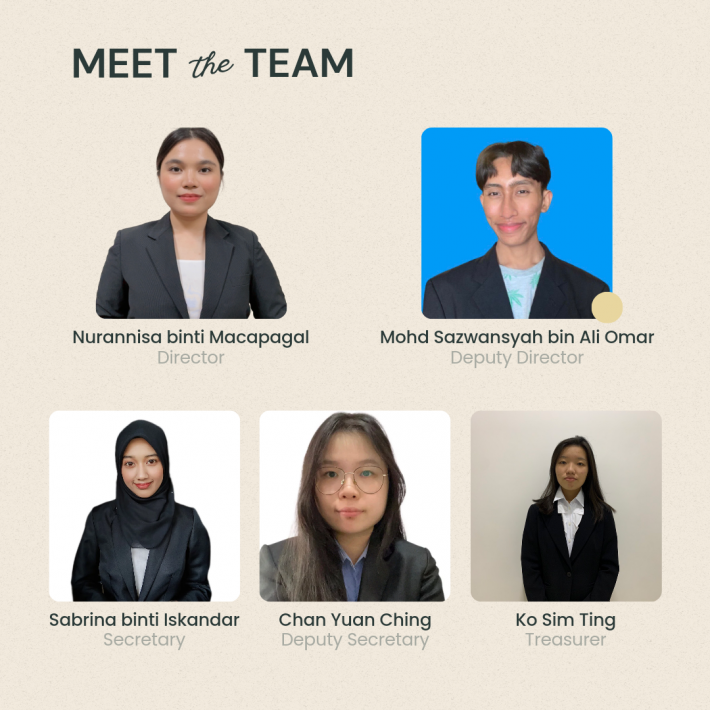 "Memberikan Peluang Sama rata untuk Atlet Pekak di Masa Depan"
TENTANG PROGRAM
---
"Be The Voice For The Voiceless," merupakan 5 orang pelajar UMSKAL yang bertujuan membantu, menghargai dan menekankan minat dan keperluan golongan pekak di Labuan melalui projek SULAM. Kumpulan kami akan memberi tumpuan kepada projek ini untuk menambah baik kemudahan sukan dan menggalakkan penglibatan dan kesedaran dalam komuniti setempat untuk memajukan komuniti pekak.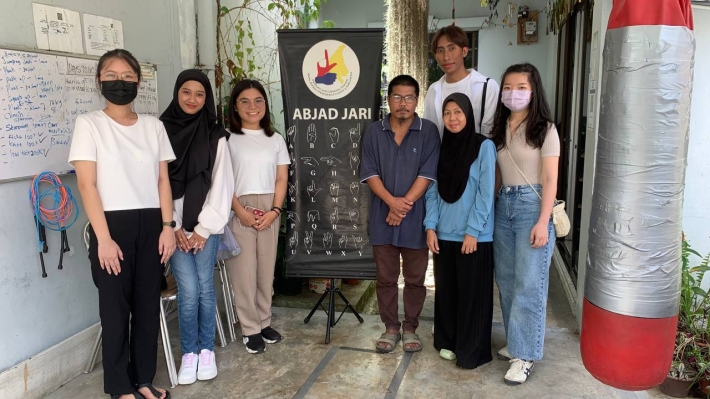 PERGABUNGAN DAN KOMUNITI
---
Pasukan kami berbesar hati dapat bekerjasama dengan kolaborator kami, Persatuan Orang Pekak Labuan (POLP), untuk memberi impak positif kepada komuniti pekak dengan menambah baik kemudahan sukan di Deaf Martial Arts Fitness (DMT). Persatuan ini merupakan satu-satunya pertubuhan bukan kerajaan (NGO) yang mewakili kepentingan dan kebajikan Orang Kurang Upaya Pekak di seluruh Negeri Wilayah Persekutuan Labuan.
Deaf Martial Arts Fitness (DMT) ni dikendalikan oleh sepenuhnya Persatuan Orang Pekak W.P.Labuan. GYM ini diusahakan oleh founder En.Sunny N.Sabornido dan En.Md.Herman bin Saidin. GYM ini ditubuhkan untuk mencari pelapis altet muaythai di kalang golongan OKU Pekak sendiri. GYM DMT juga turut membuka kemasukkan ahli biasa atau warga Labuan yang ingin berlajar tentang seni beladiri Muaythai dan lain-lain.
TUJUAN
---
Dengan menekankan nilai kemudahan sukan inklusif untuk orang pekak, kami memajukan kesaksamaan, menyokong kehidupan yang sihat dan memberi orang alat yang mereka perlukan untuk berjaya dalam sukan dan seterusnya.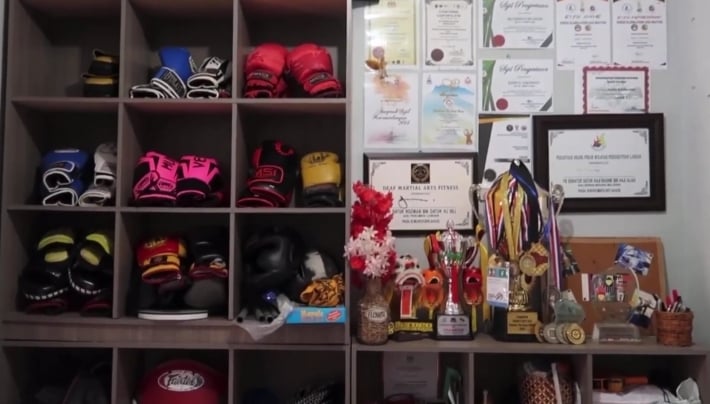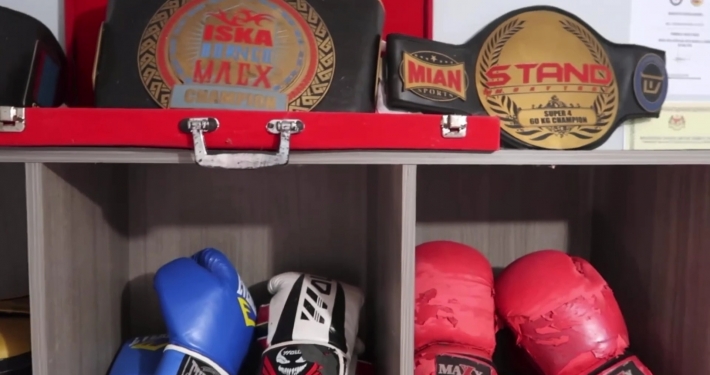 OBJEKTIF
---
Untuk menyediakan persekitaran yang lebih baik di kalangan orang pekak dan membolehkan mereka mempunyai persekitaran yang selesa untuk menjalankan aktiviti.
Untuk membantu meningkatkan kesedaran tentang kebolehan dan pencapaian orang pekak.
Untuk mewujudkan kesedaran kepada masyarakat tentang kepentingan crowdfunding.
ANGGARAN BELANJAWAN
---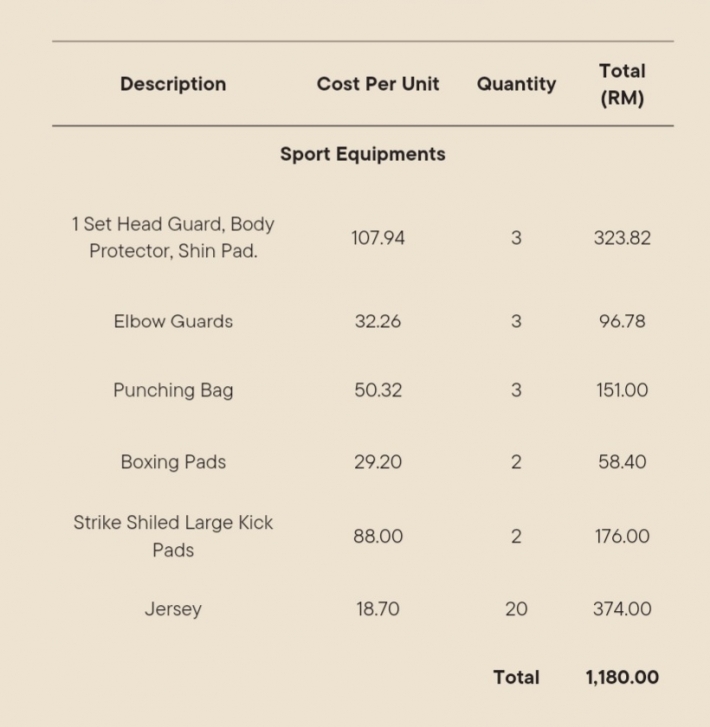 AHLI JAWATANKUASA
---